Borlaug Global
Rust Initiative
An international community of hunger fighters committed to sharing knowledge,
training the next generation of scientists and engaging with
farmers for a prosperous and wheat-secure world.
BGRI 2021 Technical Workshop
October 6-8, 2021
Global Resilience: Science, Epidemics, and the Future of the Wheat Community
Learn More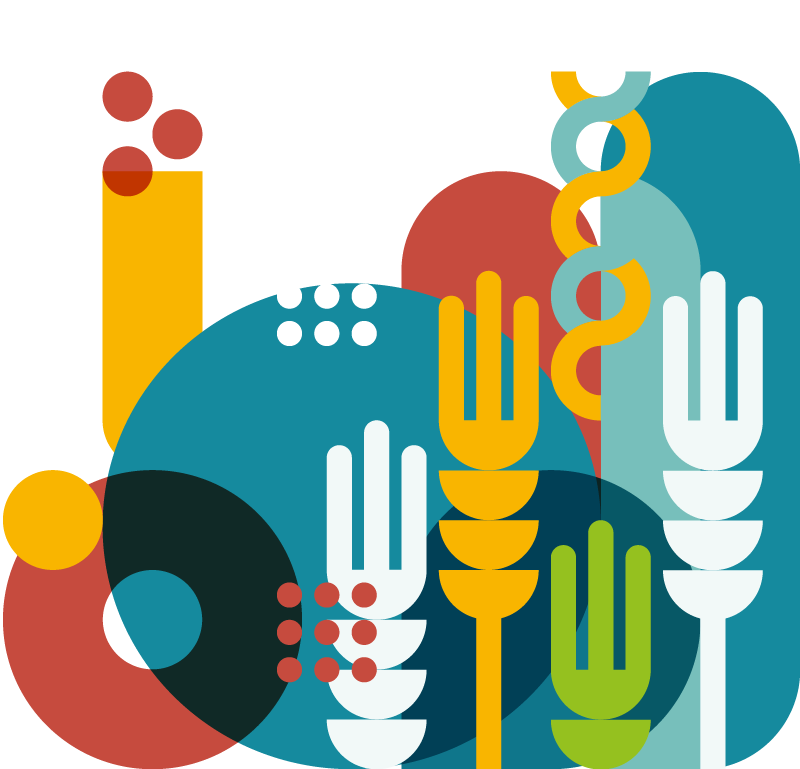 Our world relies on a growing supply of wheat
Wheat is grown on more land area than any other food crop — 220.4 million hectares (544.6 million acres).
Million Tons
of wheat is produced globally each year. To produce the required amount of wheat needed to feed the world's growing population, and accounting for changes in diets (greater demand from growing urban populations), wheat yields must increase at least 1.4% per year to 2030.
The world faces multiple threats to wheat security
Feeding a growing world starts with improved wheat varieties that are resistant to diseases and adaptable to a changing climate. 
The Threats of Disease
Wheat diseases do not respect international boundaries. They significantly reduce nutritional value, quality, and yield. Particularly virulent are stem, yellow and leaf rusts that attack wheat fields and spread quickly.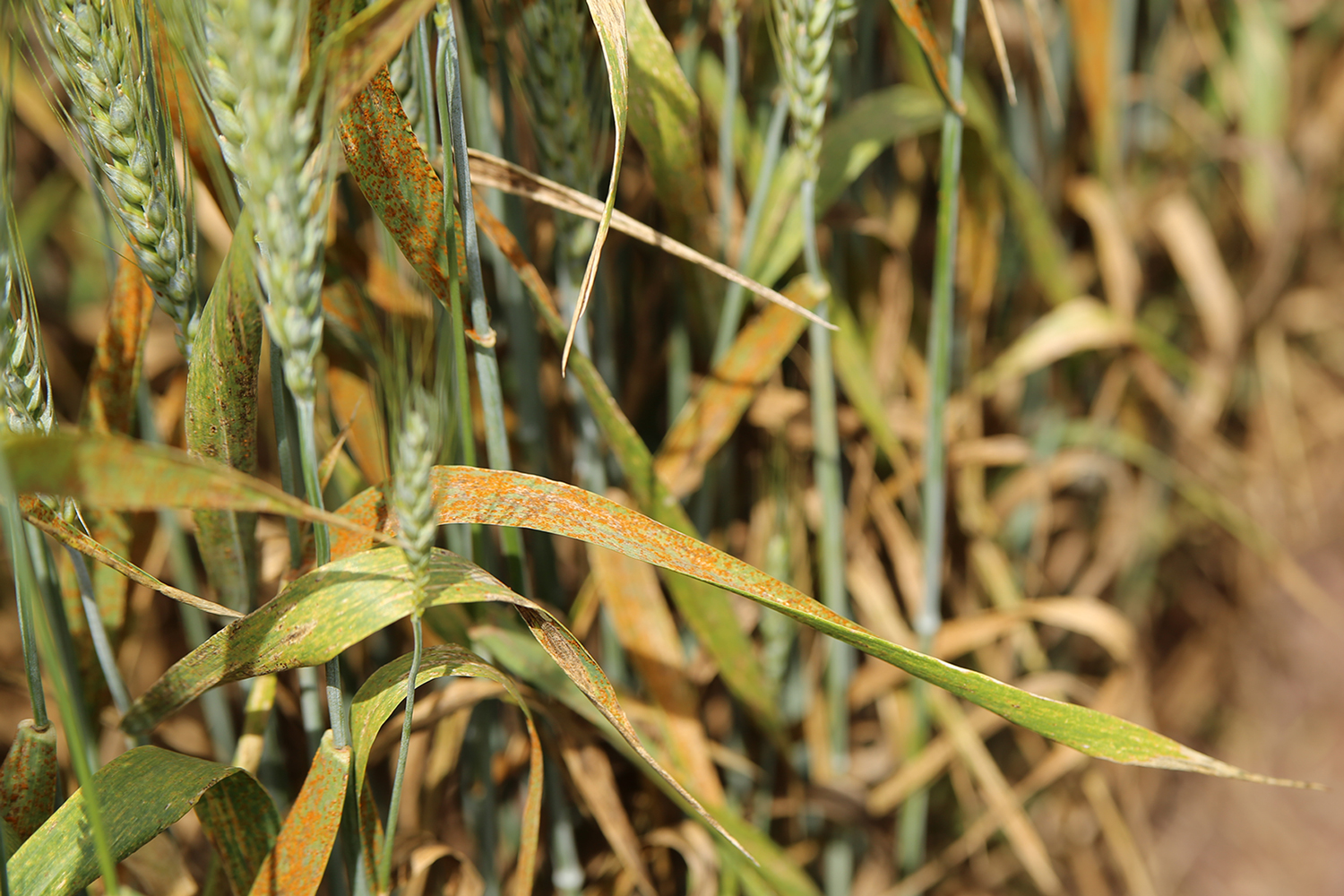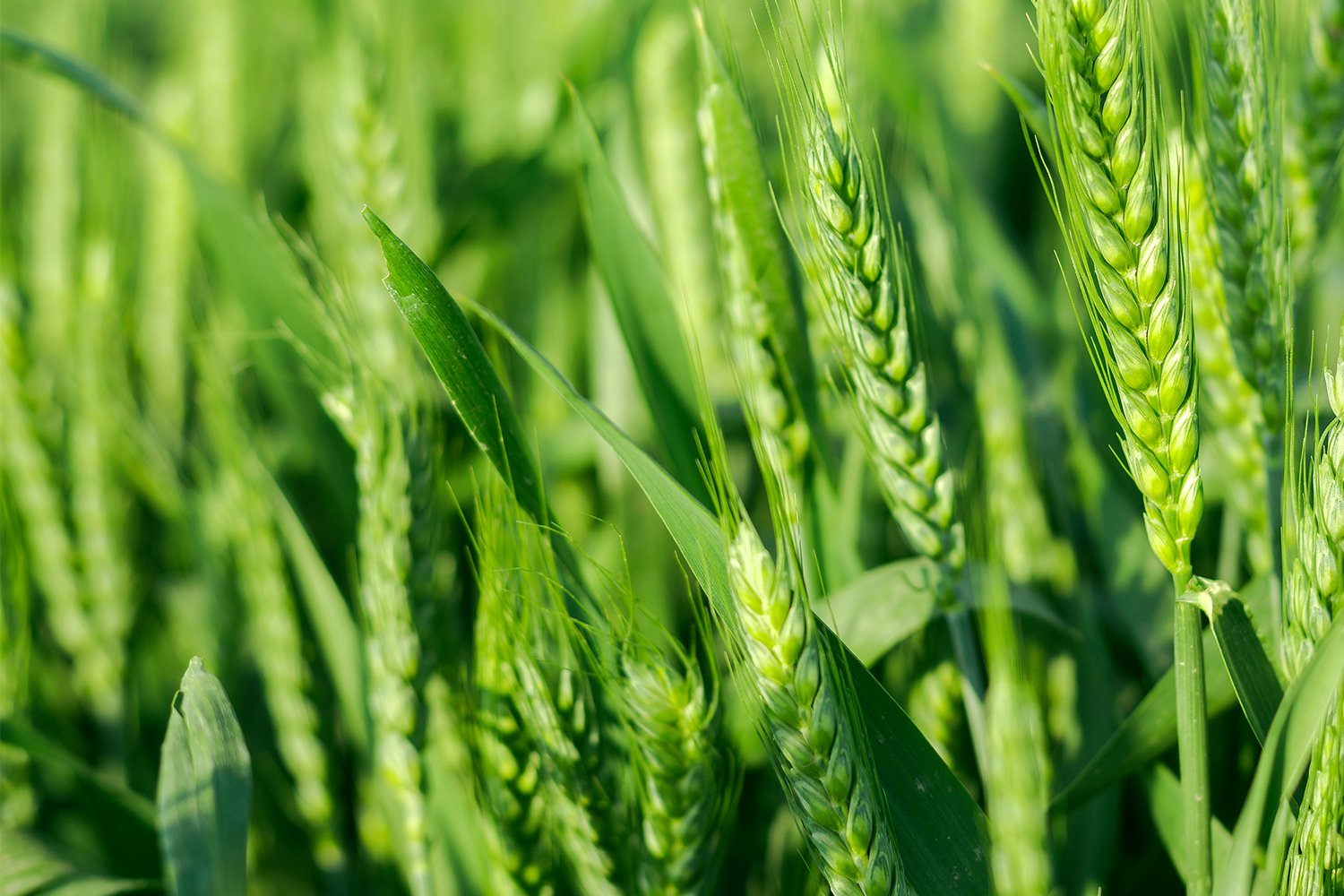 Averting Diseases in Wheat
By using improved varieties bred and tested for disease resistance and the changing climate in local agro-ecological zones, wheat farmers can maximize productivity in a crop that is an important source of protein and calories globally.
Cultivation fueled by collaboration
To develop wheat varieties that are resistant to disease and adaptable to a changing climate, the BGRI's global community has developed systems for the following.
Breeding & Phenotyping
Cross-breeding, genomic selection, high-throughput phenotyping, shuttle breeding, and testing in international nurseries are central to developing disease-resistant and climate-resilient wheat.
Monitoring, Surveillance & Pathotyping
Platforms that track and monitor wheat diseases around the world provide real-time forecasts to national programs and farmers to help predict and prepare for future outbreaks.
Multiplying Seed
Engaging smallholder farmers in wheat seed multiplication and production activities ensures their access to and control of the distribution of shared resources.
Building Open-Access Networks
Our network of scientists identifies, develops, deploys and shares tools and data in open-access phenotypic and genotypic databases as a means of assuring global food security.
Educating & Training
Engaging early-career and women scientists from all over the world in the global wheat community builds capacity and fosters leadership for the future.
Advocating for Scientists & Farmers
A dedicated network of communicators from national programs, CGIAR centers and Cornell University helps secure funding and build a resilient wheat community.
Fostering a new generation
of committed hunger fighters.
The BGRI's global collaboration of scientists, farmers and agricultural research institutions is dedicated to improving genetic gain and optimizing disease-resistance and climate-resilience in wheat. It is also focused on advocating for farmers, and educating, training and mentoring the next generation of hunger fighters. New races of rust pathogens and other biotic and abiotic threats pose ongoing challenges to global wheat production.
From 2008 to 2020, the BGRI's flagship projects have been the Durable Rust Resistance in Wheat (DRRW) and Delivering Genetic Gain in Wheat (DGGW) projects.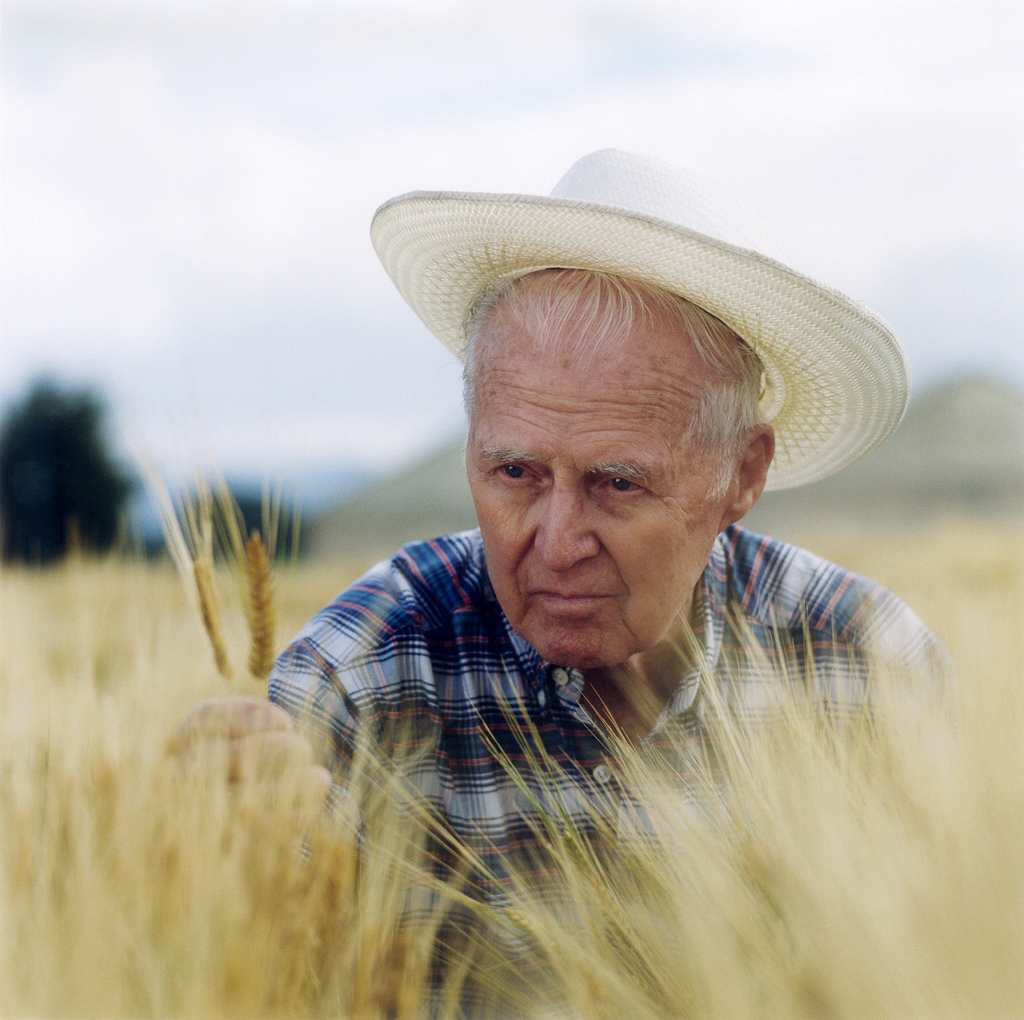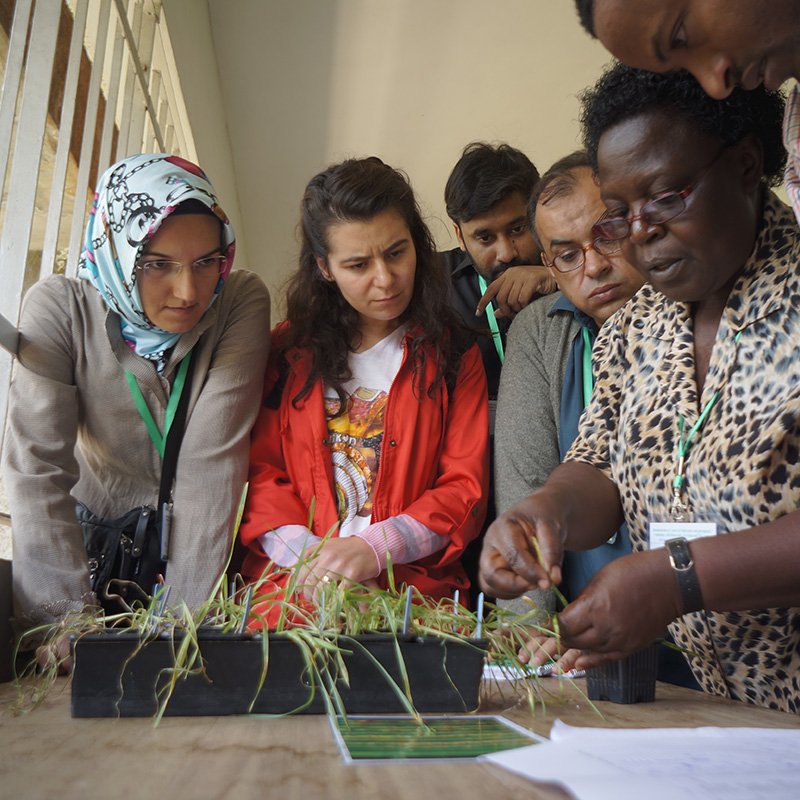 Explore the collected knowledge of the BGRI community.
For over a decade, the Borlaug Global Rust Initiative has brought researchers together to collaboratively answer the challenges of growing wheat and feeding a growing world. Our knowledge center is a collection of resources created and utilized by our community.
Bring Me There
Please note: Some of these resources are external links or links to the BGRI archive site. This window will remain open if you would like to continue exploring the new BGRI site.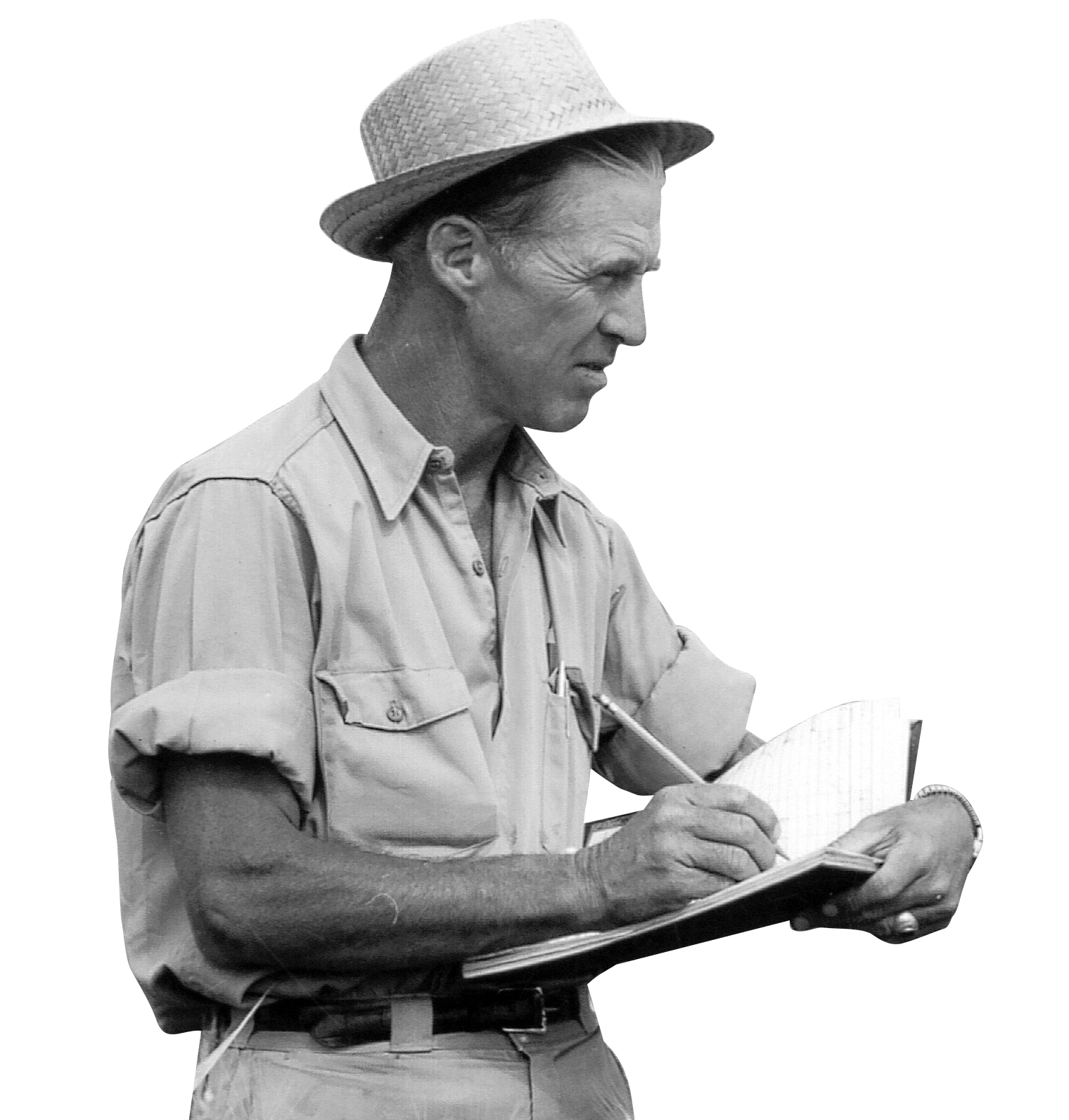 Deeply rooted in the pursuit of world wheat security
The discovery of the Ug99 (TTKSK) stem rust race in East Africa in 1998 to which over 80% of the world's wheat varieties were susceptible was a call to action for Dr. Norman Borlaug. Realizing that smallholder wheat farmers globally were at risk, Dr. Borlaug rallied world leaders to address the decades of complacency that had resulted in too few scientists working in inadequate breeding facilities with scarce training resources to address the issue.
By establishing the Borlaug Global Rust Initiative (BGRI) in 2005 to support wheat research and meet the threats head-on, the Nobel Laureate was instrumental in launching the Durable Rust Resistance in Wheat (DRRW) project (2008-2016), followed by the Delivering Genetic Gain in Wheat (DGGW) project (2016-2020).
Learn More
Interested to see what's next in wheat rust research?
Sign up for our monthly newsletter