Jeanie Borlaug Laube Women in Triticum (WIT) Mentor Award
This award, established in 2010 and first awarded in 2011, recognizes mentors of both genders who have proven to be excellent mentors of women working in Triticum and its nearest relatives.​ The award is named after Jeanie Borlaug Laube, mentor to many, and daughter of Nobel Laureate Dr.​ Norman E.​ Borlaug.​ Jeanie Borlaug Laube has served as Chair of the Borlaug Global Rust Initiative since October 2009.​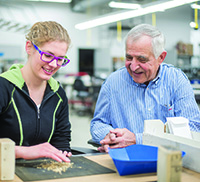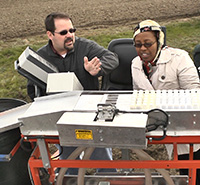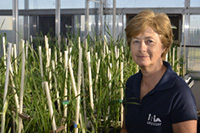 Commitment to increasing gender parity in agriculture as reflected in the nomination letter
Excellence in mentoring of women working in triticum
Commitment to scientific outputs that contribute to healthy families around the world as reflected in the nomination letter.
You will need to submit two supporting letters that, in 500 words or less, illustrate why your nominee meets the stated selection criteria and is a compelling recipient of the award.​ Also, please include a brief two-page CV of the nominee.
Deadline: January 31, 2023
Apply Here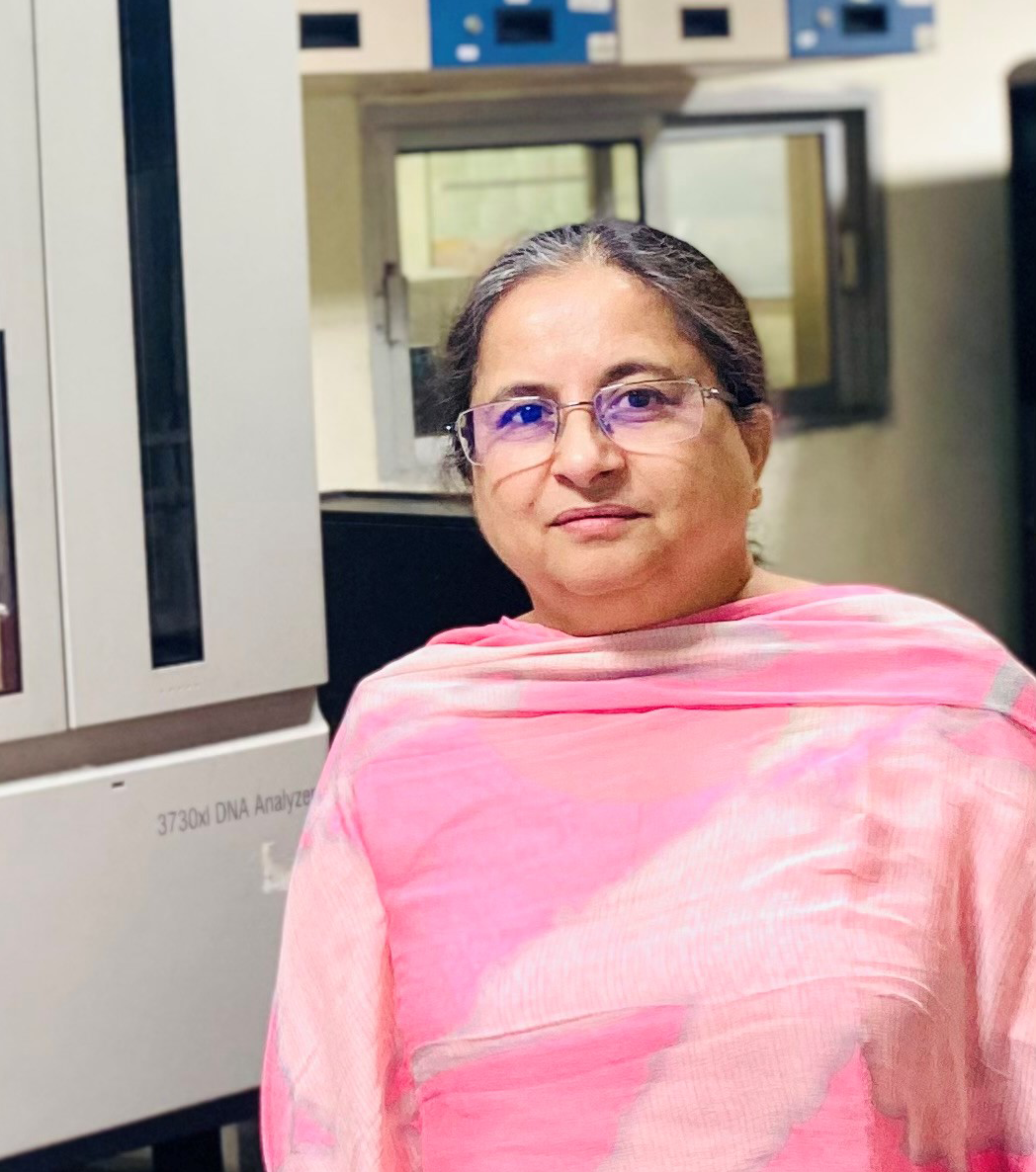 Parveen Chhuneja
India
The 2022 WIT Mentor awardee is Parveen Chuneja, Director and Principal molecular geneticist at the School of Agricultural Biotechnology at Punjab Agricultural University. In 2018 she and team members from the Indian Council of Agricultural Research (ICAR) earned the BGRI Gene Stewardship Award. She is a fellow of two national science academies of India. Her research focuses on identification and introgression of novel genetic variation from wild wheat species into cultivated wheat leading to wheat gene pool enrichment. Along with her team, she has successfully introgressed a series of genes for disease resistance, quality, and productivity traits from wild Aegilops and Triticum species to elite wheat backgrounds. Chhuneja has mentored more than 30 young women researchers, including WIT Early Career awardees Mitaly Bansal (2016) and Sanu Arora (2019).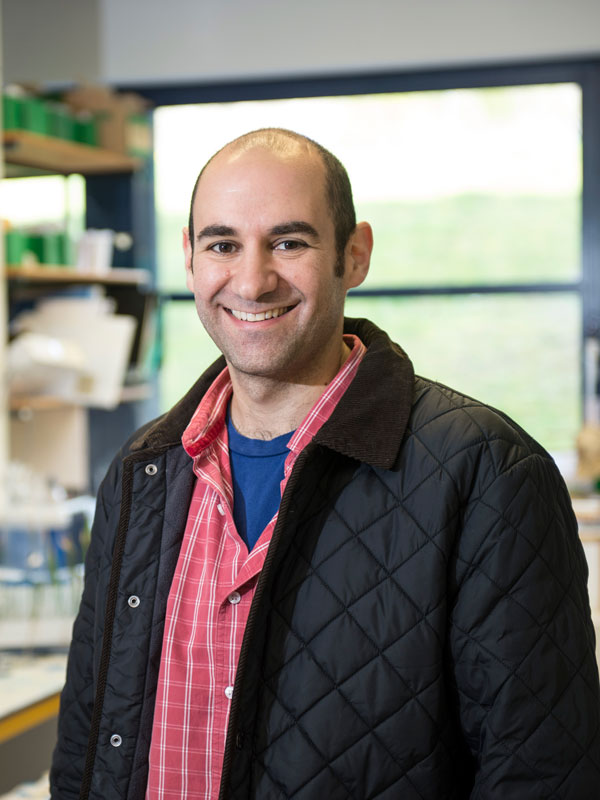 Cristóbal Uauy
United Kingdom
The 2020 WIT Mentor awardee is Cristóbal Uauy, a group leader in wheat genetics and genomics at the John Innes Centre where his program focuses improving both yield and quality components in wheat. His lab uses molecular genetic approaches to identify genes involved in wheat productivity traits and enhance the translation of this knowledge into improved varieties for farmers, industry and consumers. He is passionate about training the next generation of crop scientists on both scientific and soft skills. He and his scientific partners have trained more than 100 participants from 27 countries in a series of scientific soft skills workshops in Kenya, India, Morocco, Egypt and the UK. His lab works closely with partners in India, Ethiopia, Kenya, Brazil, Chile and CIMMYT among others. He has demonstrated a commitment to mentorship and the impact their science can have in society and farmer's fields. He said the WIT Mentor Award reaffirms his obligation to work towards this goal and to maintain the sense of urgency and continuous commitment.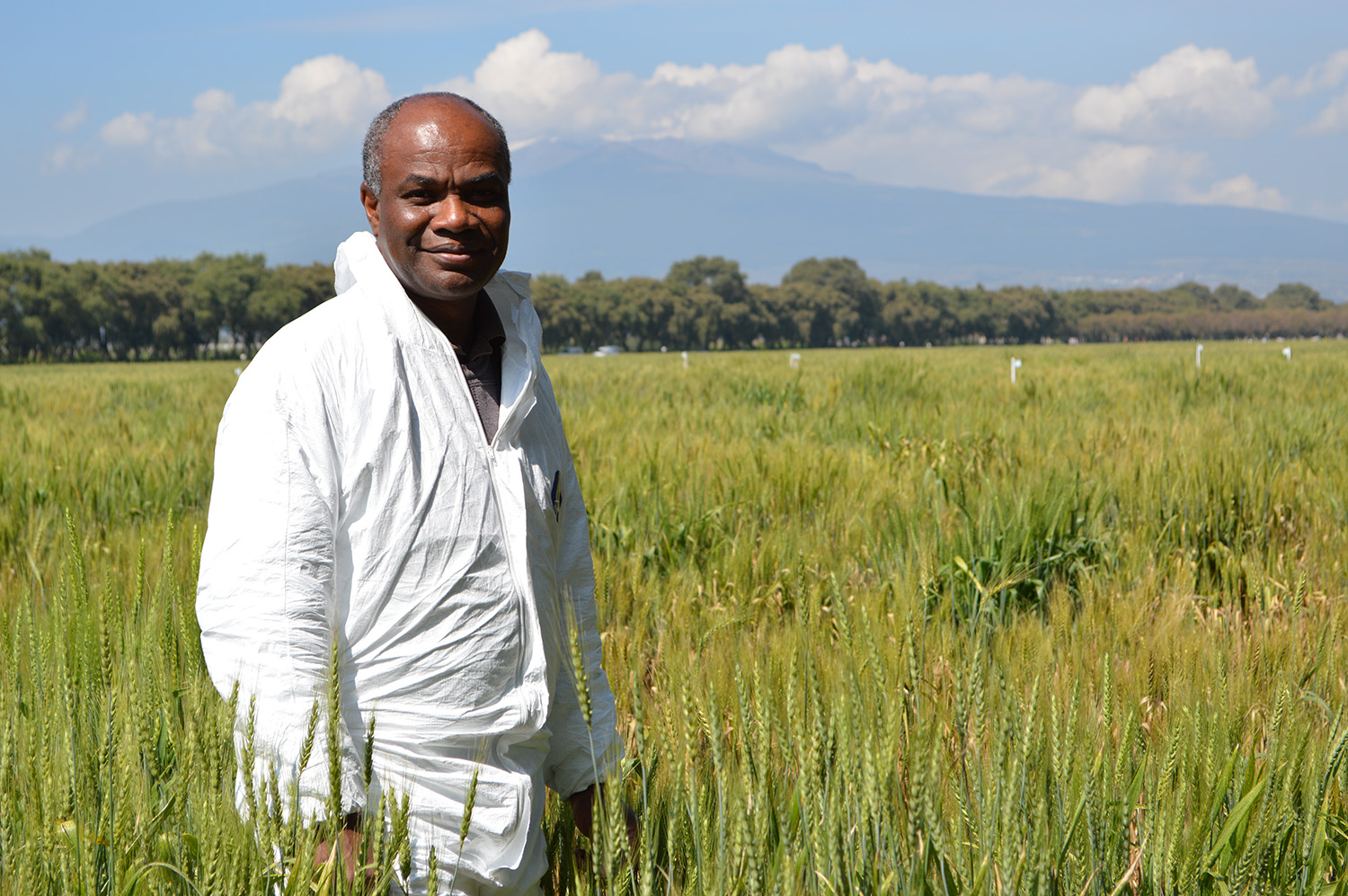 Evans Lagudah
Australia
The 2020 WIT Mentor awardee is Evans Lagudah, a Chief Research Scientist at CSIRO, Australia, a Fellow of the Australian Academy of Science and an adjunct professor at the University of Sydney. Lagudah's research interests cover basic studies on the molecular basis of multi-pathogen resistance genes, cloning of cereal immune receptors and genomic analyses/manipulation of targeted disease resistance traits. Among his research highlights are defining the molecular basis of adult plant rust resistance genes which represent novel classes of plant defense genes that function broadly in cereal crops against multiple pathogens. Lagudah operates at the interface between agriculture and fundamental molecular research, and his research ensures the rapid translation of new molecular discoveries into practical agriculture in the global grains industry. Lagudah continues to train and mentor PhD students, postdoctoral researchers and early- and mid-career scientists. He is a regular contributor to the West African Centre for Crop Improvement which trains the next generation of plant breeders in sub-Saharan Africa. He is among the world's top 1% of most influential scientists as ranked by "Clarivate Analytics Highly Cited Researchers List" which identifies scientists who have demonstrated significant influence during the last decade.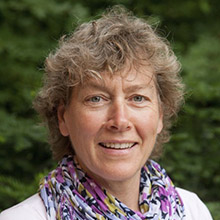 Ruth Dill-Macky
USA
Ruth has served on the faculty of the Department of Plant Pathology at the University of Minnesota for over 26 years. Her research program, focused on the diseases of cereal crops, is internationally recognized for work on Fusarium head blight (FHB or scab). Ruth has conducted research on net blotch of barley, loose smut of oat, and the root rots of cereals, while maintaining an interest in the rusts she studied as a PhD student. Recently, Ruth's research program expanded to include work on bacterial leaf streak of wheat and barley. Ruth's interests in plant pathology are in the management of plant diseases through the deployment of host resistance, cultural control practices, and plant disease epidemiology.
Ruth began her faculty career facing the challenge of working on FHB, following the reemergence of this devastating disease of wheat and barley in the U.S. Her research has contributed to the efforts to develop best management practices for the control of FHB through examining the effect of host, pathogen and environmental factors on the development of FHB and on the accumulation of Fusarium-associated mycotoxins and the role of crop residues in FHB epidemics.
Ruth has advised seven graduate students through to the completion of their degrees and served on the graduate committees of over 60 other graduate students and post-doctoral scientists. The students she has advised or mentored have gone on to establish productive careers in industry or academia that utilize their training in the plant sciences. Ruth is still in regular contact with many of her former graduate students.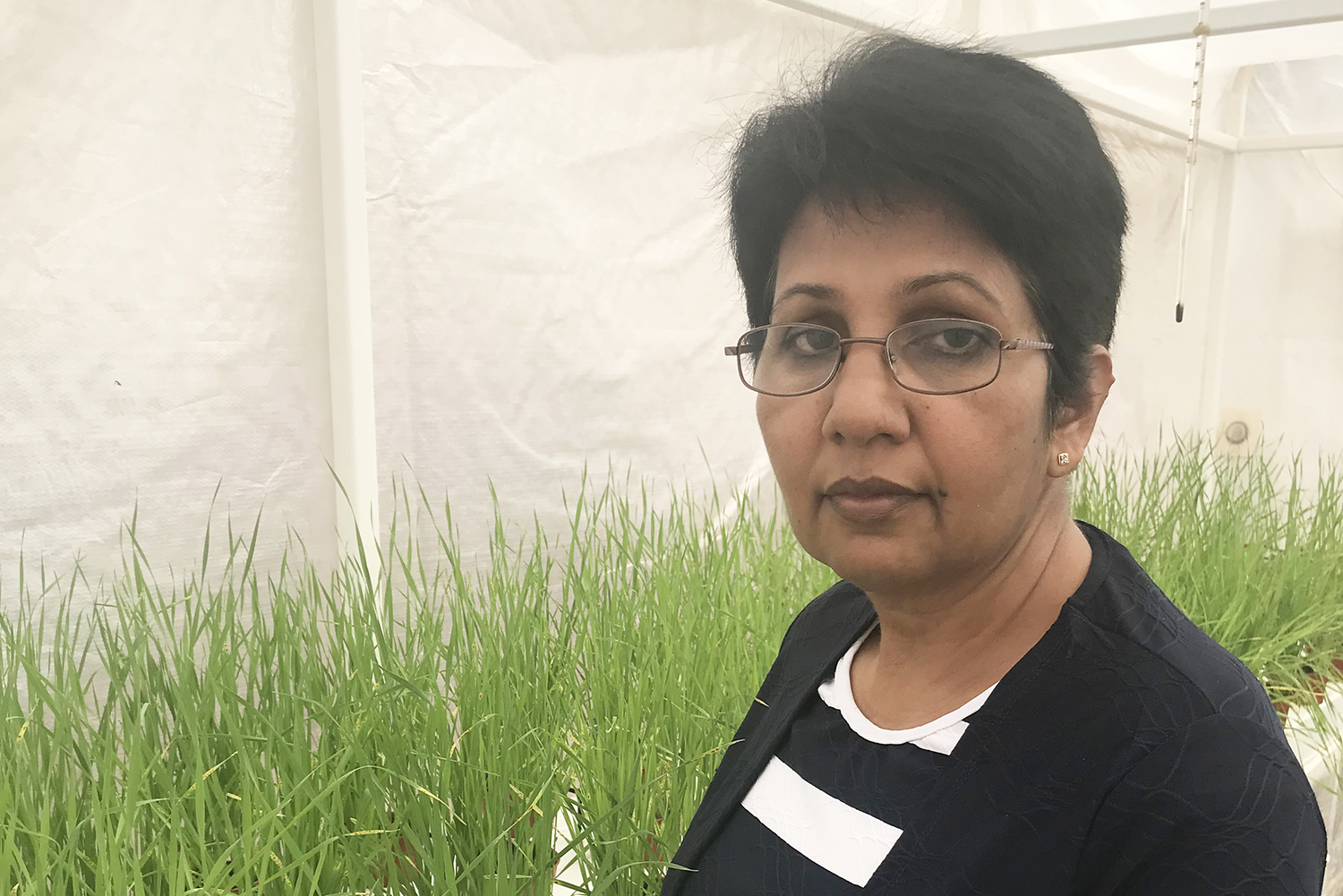 Urmil Bansal
India
Urmil Bansal leads the development and validation of molecular markers linked with rust resistance genes in wheat as Molecular Geneticist at the University of Sydney Plant Breeding Institute (PBI), Cobbitty. She completed her PhD in Genetics from the Punjab Agricultural University (PAU), Ludhiana, India. Urmil worked as associate professor of genetics in India before joining PBI in a GRDC Australian-funded Australian Winter Cereal Molecular Marker Program. She worked extensively on the discovery and mapping of new rust resistance genes in wheat, which are being used by wheat breeders worldwide. Urmil has mentored 29 MSc and PhD students of which 16 were women, including 2014 WIT Early Career Award winner, Dr. Naeela Qureshi, and is currently supervising five PhD students. Urmil's efforts to train the next generation of wheat researchers in enabling technologies to achieve food security through combating rust diseases is highly valued by the Australian and global wheat communities.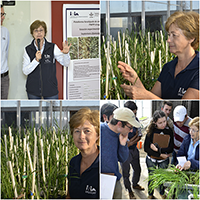 Silvia Germán
Uruguay
Silvia Germán retired at the end of 2017 from her position as a principal researcher at the National Agricultural Research Institute (INIA) of Uruguay, where she worked as a wheat and barley breeder since 1979. She continues to collaborate with her research team at INIA and supervises two students working on different aspects of wheat disease resistance. She hopes to be able to continue to mentor and transfer her experience to other students and researchers in the fields of plant pathology and genetics and breeding.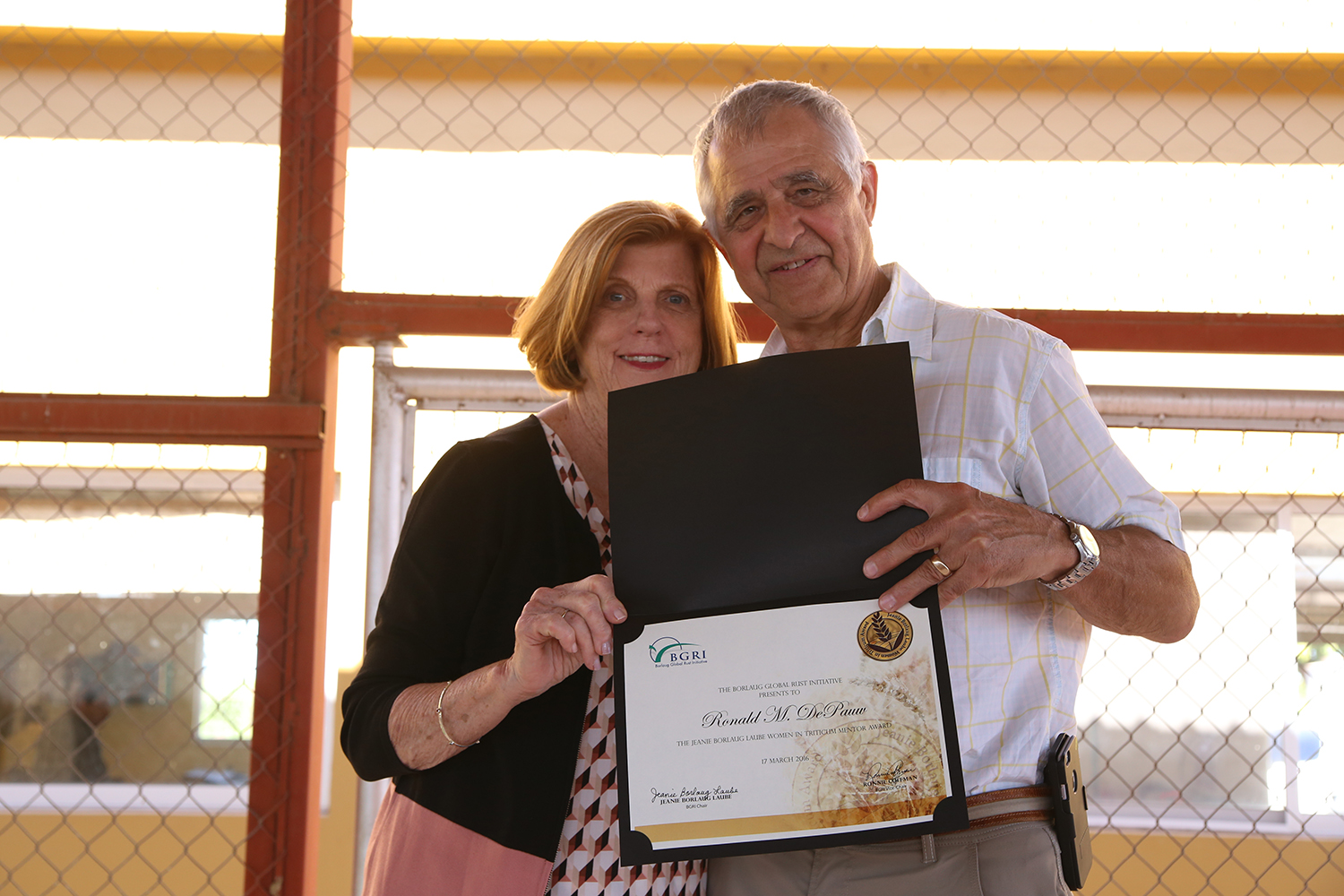 Ronald DePauw
Canada
Ronald M. DePauw is a retired wheat breeder from Agriculture and Agri-Food Canada. For the past 14 years, 40 to 55 percent of all of the wheat grown in Canada derived from cultivars that he and his team developed. He was elected to the Order of Canada in 2003. Ron has served as mentor to many female researchers, including three Women in Triticum Early Career Awardees, Arti Singh (2013), Samia Berraies (2013), and Silvia Barcellos Rosa (2011). Dr. Berraies said, "His progressive and encouraging attitude greatly influenced the trajectory of my research and reminded me of the true reason behind it."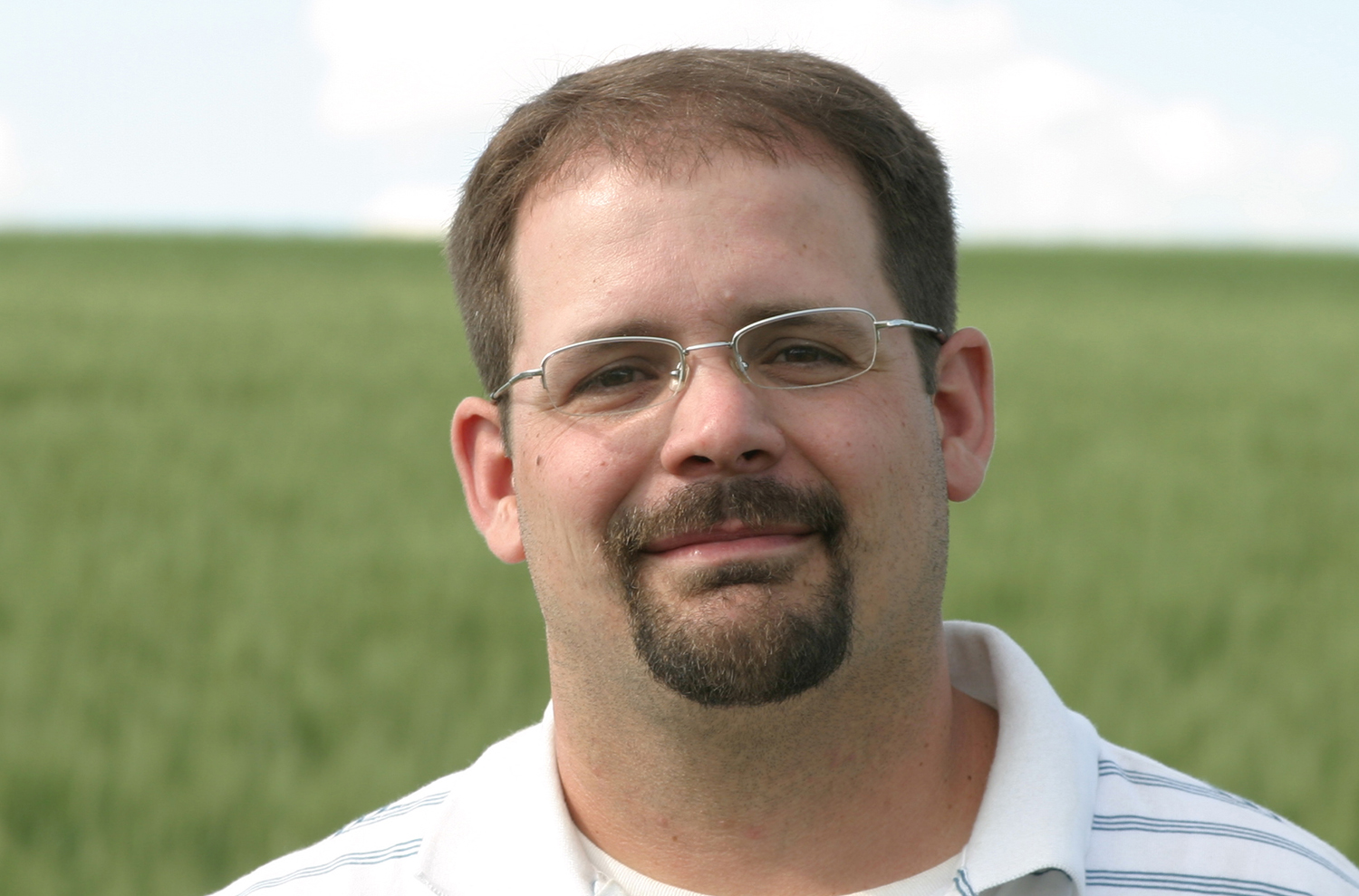 Mike Pumphrey
USA
Mike Pumphrey is the O.A. Vogel Endowed Chair of Spring Wheat Breeding and Genetics. As an associate professor at Washington State University (WSU), Mike embraces the BGRI mission to improve rural livelihoods through sustainable and secure global wheat production, and promotes gender parity and equity among all students pursuing careers in agriculture. Mike has been the mentor and major advisor or post-doctoral advisor to four WIT Early Career Award winners —Esraa Alwan (2010), Yukiko Narouka (2012), Kaori Ando (2013), and Weizhen Liu (2017) — as well as many other past and present female undergraduate students, graduate students, visiting scientists and colleagues. Mike received his BS from Oklahoma State, his MS from the University of Minnesota, and his PhD from Kansas State.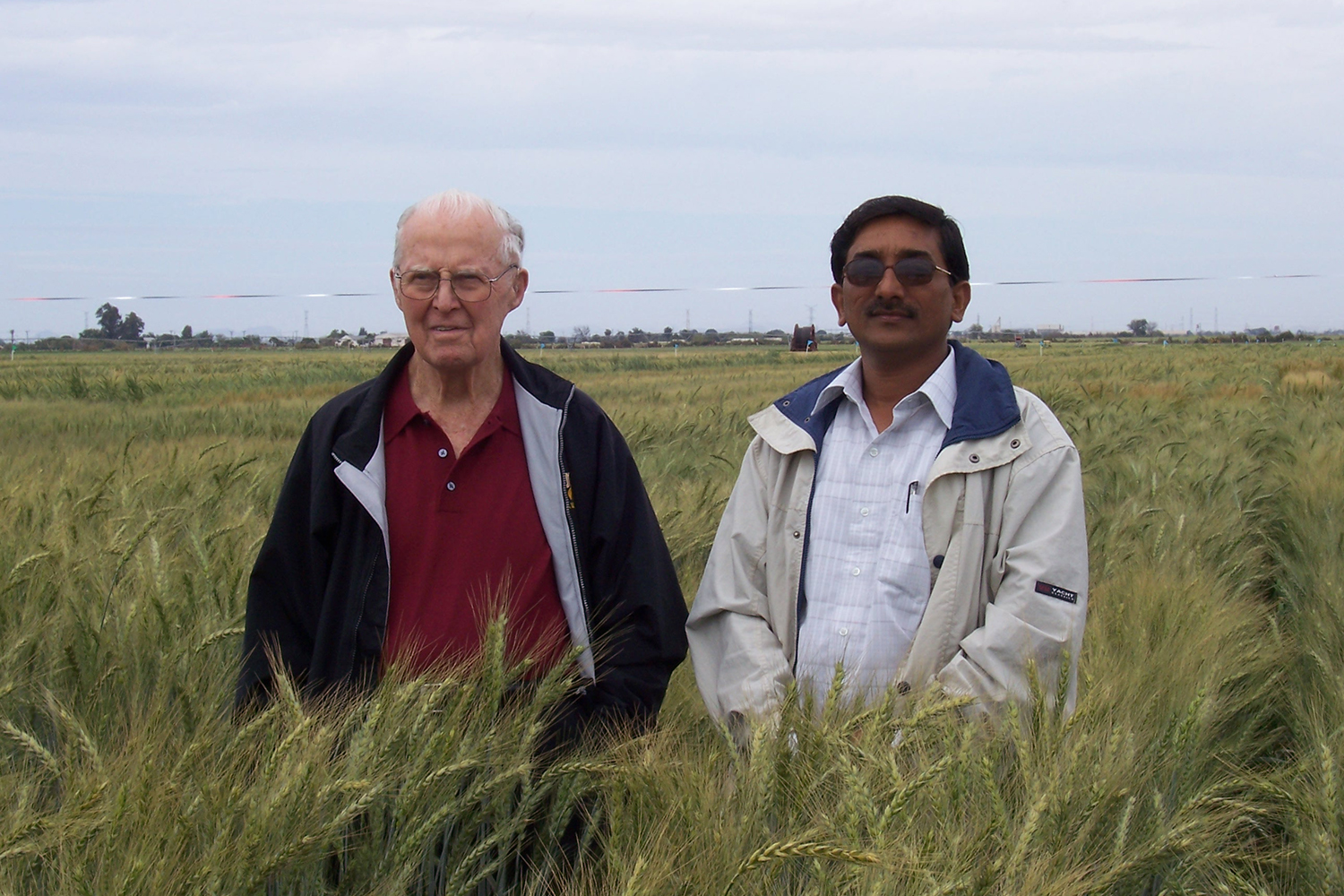 Arun Joshi
Nepal
Arun Joshi is regional director, CIMMYT, based in India. Colleague Sarala Sharma said Joshi "fully understands the significance of the feminization of agriculture in South Asia and has showed very positive attitude in supporting women farmers, scientists and students." As professor of Genetics and Plant Breeding at Banaras Hindu University, Joshi mentored 2014 WIT winner Chhavi Tiwari and many other students and colleagues working in Triticum. Many of Joshi's 36 former Master's and PhD students —12 of whom are women — occupy important positions in national and international agriculture networks.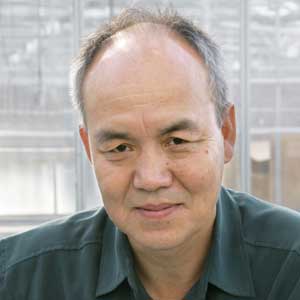 Yue Jin
USA
Yue Jin is an expert in biology and population genetics of cereal rust fungi, has worked extensively to promote gender parity in agriculture by actively training women and men in regions where tremendous barriers to gender equity exist. Yue Jin served as a mentor to 2012 WIT award winner, Maricelis Acevedo, and hired Maria Newcombe, a 2012 WIT award winner, to join the USDA-Cereal Disease Lab (CDL) in Minnesota. Early in the Ug99 crisis, he brought Dr. Ruth Wanyera from the Kenya Agricultural Research Institute (KARI) to the CDL to learn race identification and handling techniques.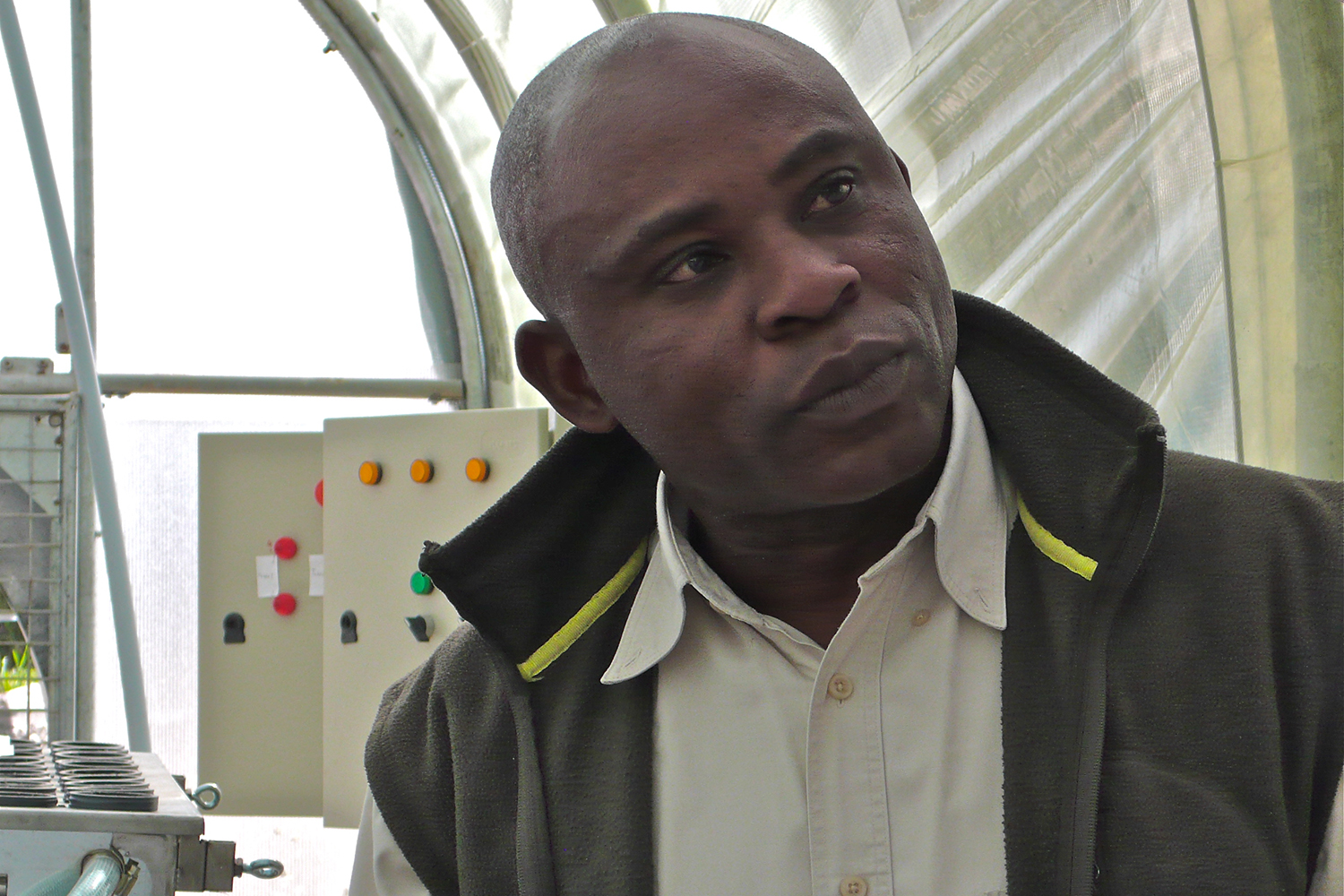 Francis Ogbonnaya
Nigeria
Francis Ogbonnaya is supervisor of two WIT winners, joined the Grain Research and Development Corporation in Canberra, Australia, in 2012, and remains there in his current role as manager of oilseeds and pulses. Francis used his WIT Mentor Award to create a fund to provide on-going scholarships for orphaned undergraduates to complete their studies. The scholarship continues to this day, and this year he is supporting two women who are pursuing their secondary education.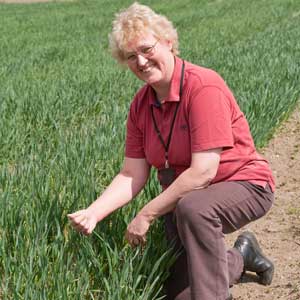 Lesley Boyd
UK
Lesley Boyd is a research group leader at National Institute of Agricultural Botany, in Cambridge, UK. A wheat-rust pathologist for over 20 years, she has worked to improve our understanding of the complex genetics and functional mechanisms that explain the complex interactions between cereals and pathogens. Boyd has many international collaborators, and supports colleagues in their research around the world. "The desire to make a difference in this world should be the driving force behind every scientist," she says.
Learn more about opportunities for the cereal rust community
Join the Borlaug Global Rust Initiative LinkedIn Group