Jeanie Borlaug Laube Women in Triticum (WIT) Mentor Award
This award, established in 2010 and first awarded in 2011, recognizes mentors who have proven to be excellent mentors of women working in Triticum and its nearest relatives.​ The award is named after Jeanie Borlaug Laube, mentor to many, and daughter of Nobel Laureate Dr.​ Norman E.​ Borlaug.​ Jeanie Borlaug Laube has served as Chair of the Borlaug Global Rust Initiative since October 2009.​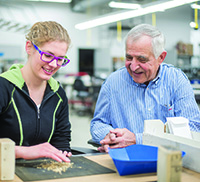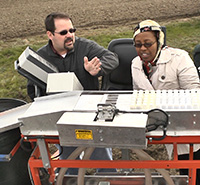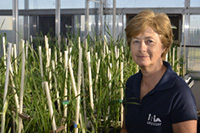 Commitment to increasing gender parity in agriculture as reflected in the nomination letter
Excellence in mentoring of women working in triticum
Commitment to scientific outputs that contribute to healthy families around the world as reflected in the nomination letter.
You will need to submit two supporting letters that, in 500 words or less, illustrate why your nominee meets the stated selection criteria and is a compelling recipient of the award.​ Also, please include a brief two-page CV of the nominee.
Deadline: January 31, 2023
The 2023 nomination period is now closed. Please check back for updates on when the next nomination period opens.
Learn more about opportunities for the cereal rust community
Join the Borlaug Global Rust Initiative LinkedIn Group