The BGRI is an international community of scientists, farmers and agricultural research institutions dedicated to improving genetic gain, and optimizing disease-resistance and climate-resilience in wheat. We educate, train and mentor the next generation of hunger fighters and advocate for wheat scientists and wheat farmers everywhere. We invite anyone who is interested to join us in the fight for a wheat-secure world.
Our Work starts with Our Mission
Cultivation fueled by collaboration
To develop wheat varieties that are resistant to disease and adaptable to a changing climate, the BGRI's global community has developed systems for the following.
Breeding & Phenotyping
Cross-breeding, genomic selection, high-throughput phenotyping, shuttle breeding, and testing in international nurseries are central to developing disease-resistant and climate-resilient wheat.
Monitoring, Surveillance & Pathotyping
Platforms that track and monitor wheat diseases around the world provide real-time forecasts to national programs and farmers to help predict and prepare for future outbreaks.
Multiplying Seed
Engaging smallholder farmers in wheat seed multiplication and production activities ensures their access to and control of the distribution of shared resources.
Building Open-Access Networks
Our network of scientists identifies, develops, deploys and shares tools and data in open-access phenotypic and genotypic databases as a means of assuring global food security.
Educating & Training
Engaging early-career and women scientists from all over the world in the global wheat community builds capacity and fosters leadership for the future.
Advocating for Scientists & Farmers
A dedicated network of communicators from national programs, CGIAR centers and Cornell University helps secure funding and build a resilient wheat community.
Transforming how the world grows wheat
Delivering Genetic Gain in Wheat (DGGW)
From 2016 to 2020, the Delivering Genetic Gain in Wheat, or DGGW, project worked to modernize breeding programs at CIMMYT and national programs in India, Ethiopia, Kenya, Nepal and Bangladesh to increase the rate of genetic gain and systematically reduce the world's vulnerability to wheat diseases and climate change. The DGGW built on an international collaboration of scientists and farmers, inspired by Norman Borlaug, that had its inception under the DRRW project. The DGGW modernized and expanded networks for surveillance of the diseases (especially wheat rusts) and their hosts (the wheat varieties grown) to facilitate timely mitigation of the threats to production. Through the BGRI, which acted as the Secretariat for the DGGW, researchers on the project advocated for and facilitated global investments in wheat improvement to align with the evolving global funding situation for wheat improvement.
The DGGW was funded by the Bill & Melinda Gates Foundation and UK aid from the British people through the UK Department for International Development.
Learn More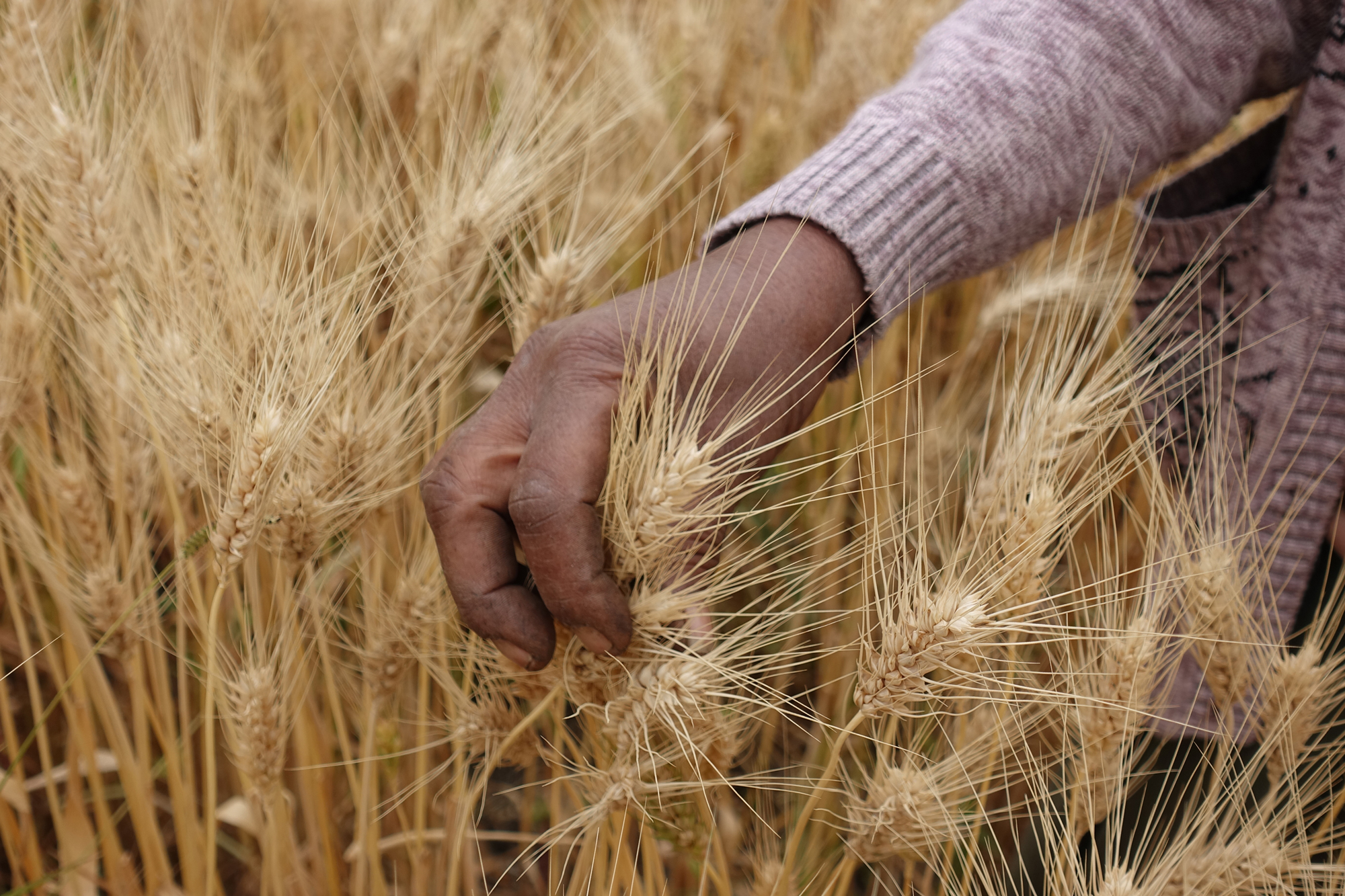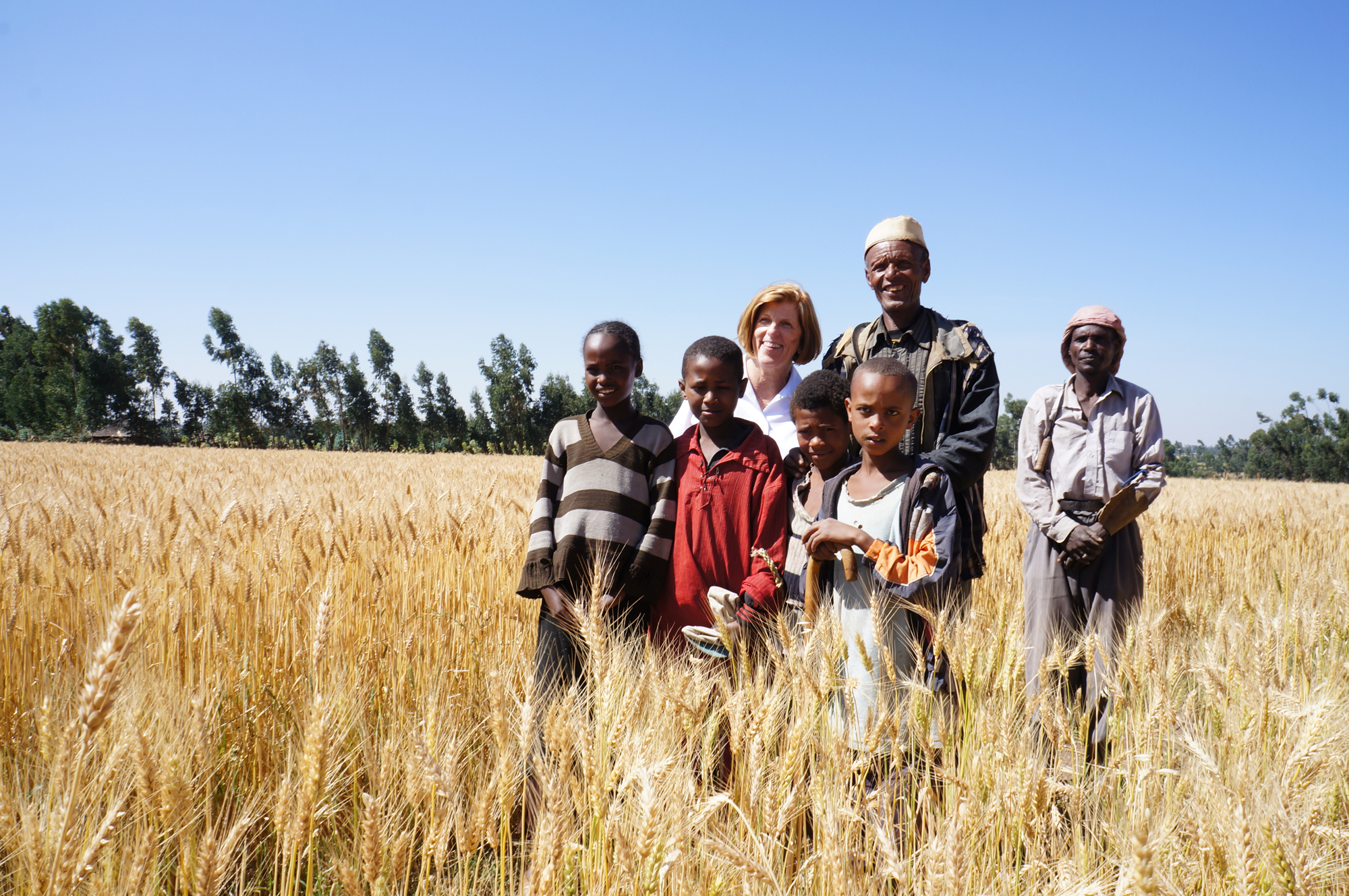 Mitigating the threat of wheat diseases in developing countries
Durable Rust Resistance in Wheat (DRRW)
The Durable Rust Resistance in Wheat, or DRRW project, was a collaborative effort begun in April 2008 and ending in 2016, that included 22 research institutions around the world. It was led by the Borlaug Global Rust Initiative in International Programs of the College of Agriculture & Life Sciences at Cornell University.
The objectives of the project were to mitigate rust threats through coordinated breeding and surveillance activities and replace susceptible wheat varieties with durably resistant varieties. The DRRW created accelerated multilateral plant breeding pipelines and delivered improved varieties by helping to optimize seed sectors in wheat-growing countries, particularly in East Africa and South Asia.
The DRRW was funded by the Bill & Melinda Gates Foundation and UK aid from the British people through the UK Department for International Development.
Learn More
Want to hear the latest on what the BGRI team has been up to?
Subscribe to the Borlaug Global Rust Initiative Newsletter