For more than a decade, the BGRI has hosted notable technical workshops around the globe, partnering with national wheat programs in St. Petersburg, Russia; St. Paul, Minnesota; Obregón, Mexico; Beijing, China; Delhi, India; Sydney, Australia; and Marrakech, Morocco. Networking, training and knowledge sharing among established and up-and-coming young scientists have been the hallmark of these events.
BGRI 2020 Technical Workshop
In case you missed it: 2020 BGRI Technical Workshop
The BGRI 2020 Technical Workshop featured over 30 presentations and more than 20 posters.
Please use the links below to watch videos of the sessions and browse the posters.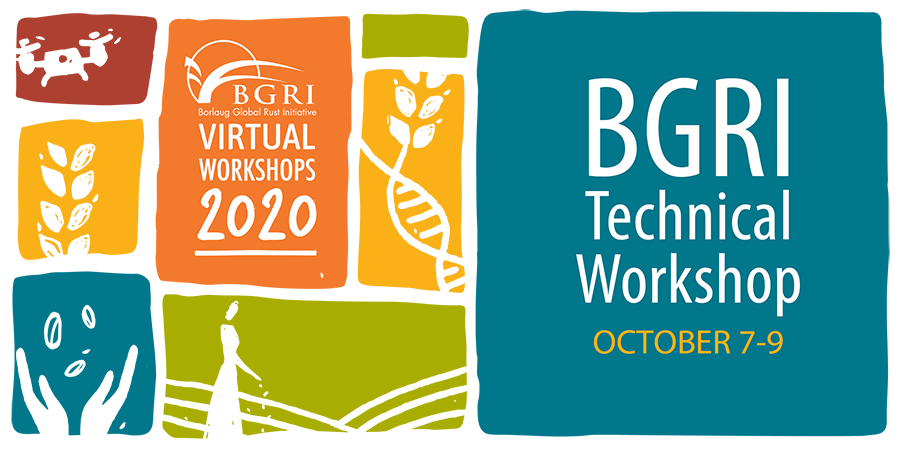 Learn more about opportunities for the cereal rust community
Join the Borlaug Global Rust Initiative Linked-In Group