The Art and Science of Rust Pathology and Applied Plant Breeding
World-Renowned Experts. One Online Course.
Learn "The Art and Science of Rust Pathology and Applied Plant Breeding" from wheat pathologists and breeders in this comprehensive online course.
Tailored for early- and mid-career wheat researchers, this program covers a range of topics. Anticipate mastering areas such as understanding plant diseases and their management, host-pathogen interactions, race typing, chemical interventions, engaging in practical exercises for infection type scoring and pathotype identification, implementing field survey protocols, managing wheat disease monitoring and trap nurseries, gaining practical insights into the science of wheat breeding, learning the intricacies of handling rust collections in the lab and greenhouse, and more.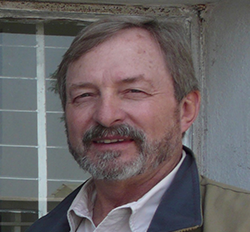 Gordon Cisar
Senior project manager for the DRRW project, Gordon Cisar is a former hybrid wheat breeder with years of experience developing winter wheat varieties for the US, and triticale cultivars for the Central Plains of the USA.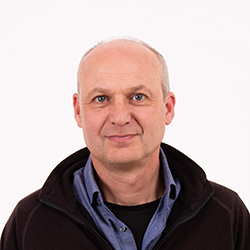 Dr. David Hodson
CIMMYT senior scientist, Dave Hodson leads global surveillance and prediction-modeling efforts to monitor fungal rusts and curtail their spread.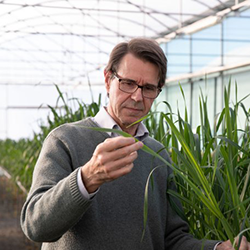 Professor Robert Park
Park is a leading rust pathologist, directs the Australian Cereal Rust Control Program, and is an expert on how fungal rust pathogens evolve and acquire virulence for resistance genes in their hosts.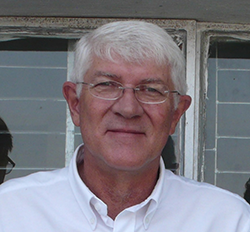 Professor Zak Pretorius
Respected pathologist with the University of the Free State in South African, Zak Pretorius was one of the first to characterize Ug99 while working with William Wagoire in Uganda.
Module 2.0: Host-Pathogen Interactions
Century-Old Mystery of Puccinia striiformis Life History Solved with the Identification of Berberis as an Alternate Host
Yue Jin, Les J. Szabo, and Martin Carson, 2010
The Global Spread of Crop Pests and Pathogens
Daniel P. Bebber, Timothy Holmes and Sarah J. Gurr, 2014
Leaf Rust of Wheat: Pathogen Biology, Variation and Host Resistance
James Kolmer, 2013
Diversity of Puccinia striiformis on Cereals and Grasses
Mogens S. Hovmøller, Chris K. Sørensen, Stephanie Walter, and Annemarie F. Justesen, 2011
New races of Puccinia striiformis found in Europe reveal race specificity of long-term effective adult plant resistance in wheat
Chris K. Sørensen, Mogens S. Hovmøller, Marc Leconte, Françoise Dedryver, and Claude de Vallavieille-Pope, 2014
Right-Sizing Stem Rust Research
P. G. Pardey, J. M. Beddow, D. J. Kriticos, T. M. Hurley, R. F. Park, E. Duveiller, R. W. Sutherst, J. J. Burdon, D. Hodson, 2013
Somatic Hybridization in the Uredinales
Robert Park and Colin Wellings, 2012
Wheat Stripe (Yellow) rust Caused by Puccinia striiformis f. sp. tritici
Wanquan Chen, Colin Wellings, Xianming Chen, Zhengsheng Kang, Taiguo Liu, 2014
Genetics of the Wheat Host
Instructor: Gordon Cisar
A review of the genomes of wheat and their importance in the evolution of the species, as well as their importance in the discovery of new resistance genes from progenitor species. A brief review of meiosis (and a reference for study) and the relation of chiasmata formation and crossing over as it relates to the interpretation of molecular marker information.
Integration of Surveillance Data Into Resistance Breeding
Instructor: Dave Hodson
An overview of the critical need for surveillance to inform and enhance resistance breeding. The importance of communicating pathogen changes across regions and the value of using key races in germplasm screening programs.
08 March 2013
Module 7.0: Rust Resources 
Recommendations on Critical Infrastructure Kenya (Njoro) and Ethiopia (Ambo, Debre Zeit and Kulumsa)
Robert Park, Zak Pretorius, Rick Ward, 2008
The art of growing plants for experimental purposes: a practical guide for the plant biologist
Hendrik Poorter, Fabio Fiorani, Mark Stitt, Uli Schurr, Alex Finck, Yves Gibon, Björn Usadel, Rana Munns, Owen K. Atkin, Francois Tardieu, Thijs L. Pons, 2012
Want to learn more?
Check out our "Wheat Breeding Technology Workshop" course